Here is an independent dyno of the ESS VT-600 SC kit on 93 octane. It fails to crack 500 whp with with a full exhaust.
1st dyno
- bone stock
2nd dyno
- ESS VT2-600 Supercharger Kit
3rd dyno
- ESS VT2-600 Supercharger Kit
- RPi GT Front Pipe/Cat Delete
- RPi X-Pipe
- Vorsteiner Titanium catback and connecting pipes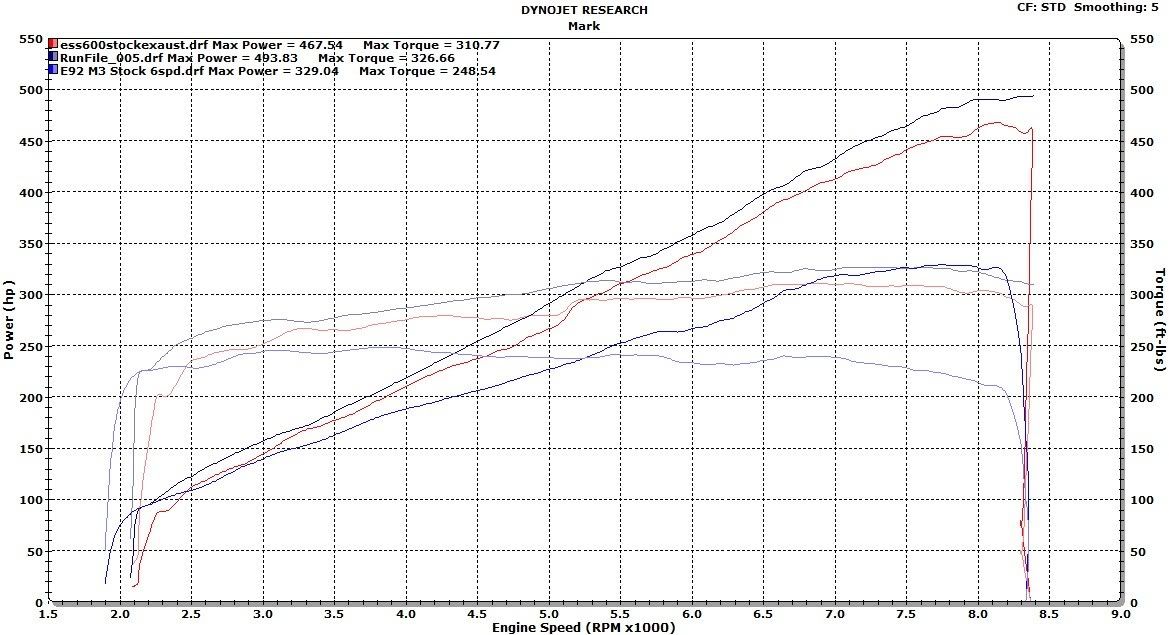 Here is the graph that was originally being used to sell the kit, claimed to be on 93 octane through the stock exhaust, 100 whp difference between independent dyno and ESS dyno:
Attachment 0
Here is the dyno now featured on the ESS site for the VT2-600 after the dyno controversy:
Note, comments by the installer:
Originally Posted by
prodigymb
In actuality, it is almost 40 whp short from the numbers on the ESS site. Independent dynos continue to show much lower numbers than the numbers posted by ESS themselves on various platforms.
ESS requested BimmerBoost organize an independent dyno comparison which BimmerBoost will be hosting the weekend of August 30th to clear this all up once and for all.