I know I know, it's not an S54, but I have so many things to post that are pre-S54 that you guys just have to deal haha!
Sick build from a guy on Supra Forums...
Full build:
http://www.bimmerboost.com/showthread.php?t=977
http://www.supraforums.com/forum/sho...d.php?t=558655
...well, it may not be epic by Supra standards, but it is by BMW standards. as the title suggests, my brother Brian has been performing surgery on his 1999 Z3 M Coupe for the past month or so with the help of our good friend and fabricator Shawn of Fifteen52 (1552v2.com). i originally wanted to start this thread back when Brian first started the project, but i just didn't have the time until now. at this point, the build part of the project is essentially done and is just awaiting a tune. however i will do my best to "cut and paste" the pictures and updates from another forum so that you can all see any and all previous progress and ask questions. i'm sure some of you are members on one or more of the boards we posted a build thread on (such as bimmerforums.com), and may already be familiar with this particular build. nevertheless, i thought this would be a good place to post it as well, since we're all boost junkies here too. currently i don't believe either Brian or Shawn are members here, but i will get them to create accounts so they can converse and field questions as well. by the way, this isn't an engine build, just a turbo build, and so this is being done on a stock S52B32 block and head. so without further ado, on to the build...
Parts List:
Precision PT6262, Billet Wheel, 4" Inlet, 3" V-band exhaust, .81 a/r
Tubular Top Mount Manifold
Tial 44 Wastegate
Aluminum Intake manifold w/ front mounted throttle body (Supra style)
MLS .140 head spacer
ARP head studs
Precision 750hp FMIC
3" Intercooler plumbing
Tial 50mm BOV
3" SS Turboback Exhaust
Mocal Oil Cooler with Ireland Engineering Filter cap
Dehrale Power Steering Cooler
AEM Truboost EBC
AEM Uego Wideband
AEM water/meth
MaximumPSI Fuel Rail with 6an feed and return
Aeromotive FPR
Aeromotive 6an inline filter
custom tune by Nick G. (for those unfamiliar with Nick, he is THE man to go to for your BMW turbo build tuning needs...he is revered as a god in the BMW world)
power goal: 500whp on 93 octane, 600+whp on 100 octane & meth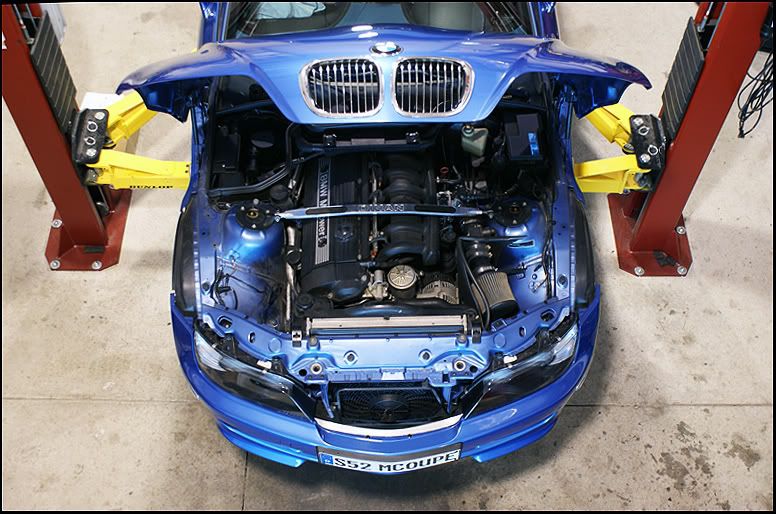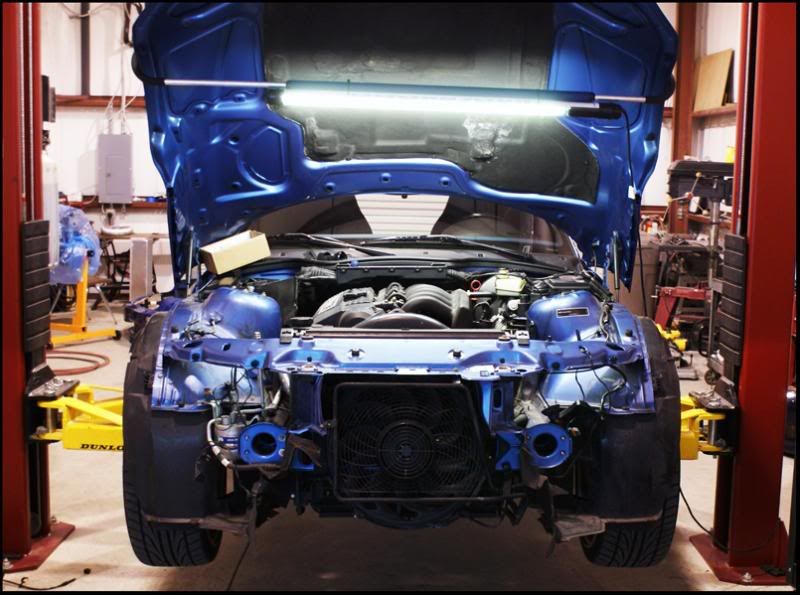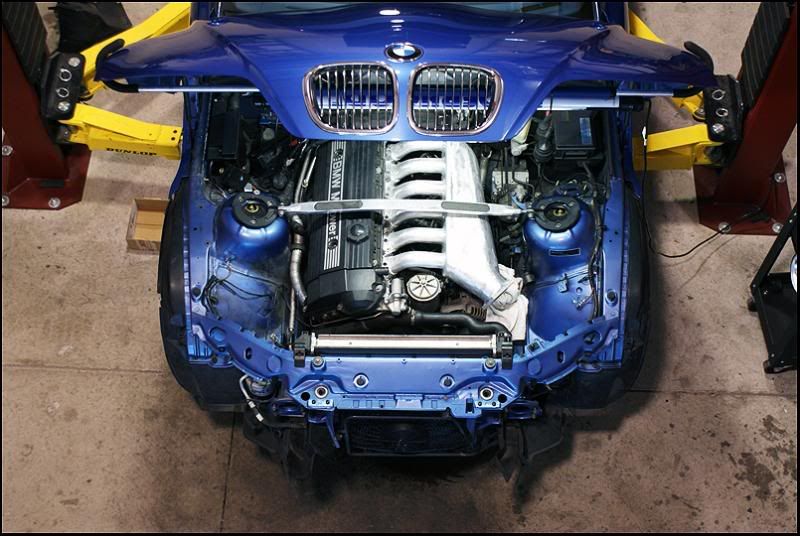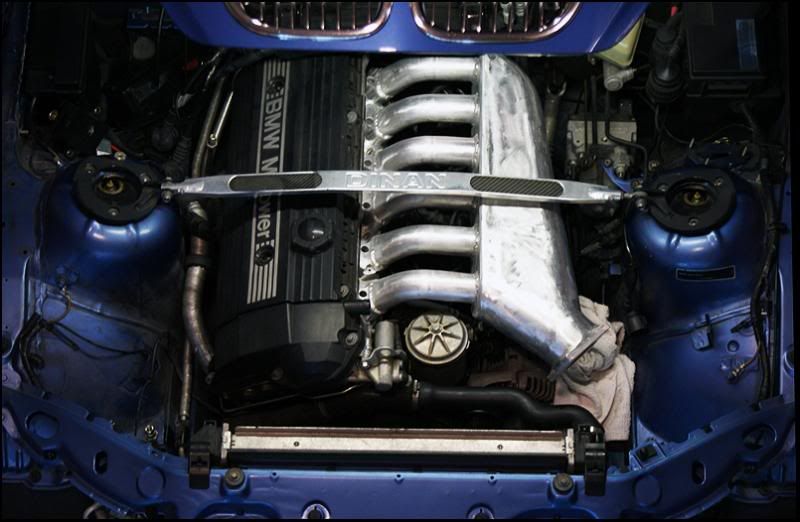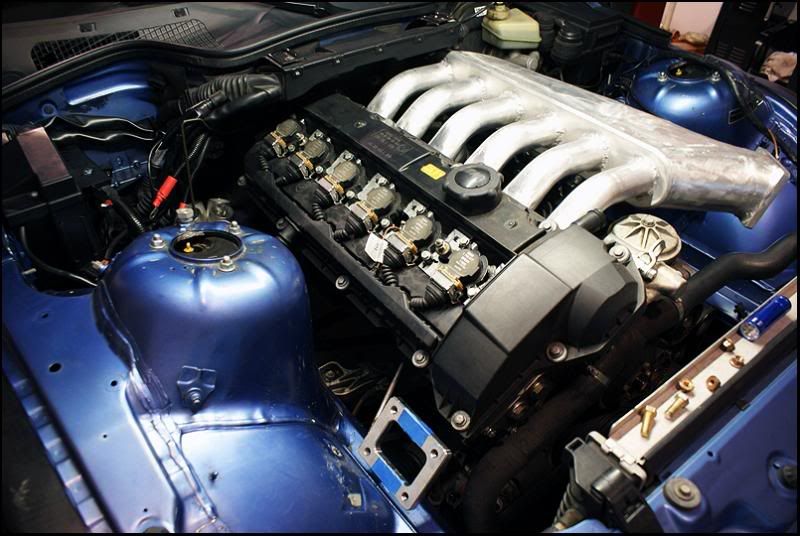 rough turbo placement (notice the sheet metal that was hammered to make the exhaust side of the turbo fit):